October 2017
| Mon | Tue | Wed | Thu | Fri | Sat | Sun |
| --- | --- | --- | --- | --- | --- | --- |
| | | | | | | 1 |
| 2 | 3 | 4 | 5 | 6 | 7 | 8 |
| 9 | 10 | 11 | 12 | 13 | 14 | 15 |
| 16 | 17 | 18 | 19 | 20 | 21 | 22 |
| 23 | 24 | 25 | 26 | 27 | 28 | 29 |
| 30 | 31 | | | | | |
Calendar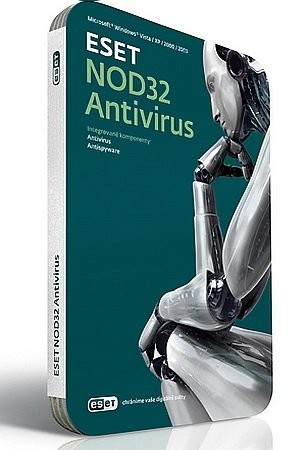 NOD32 AntiVirus 4.2.67 | 53MB
ESET NOD32 Antivirus is the most effective protection you can find to combat todays huge volumes of Internet and email threats. It provides comprehensive antivirus and antispyware protection without affecting your computers performance.
Using advanced ThreatSense technology, ESET NOD32 Antivirus proactively protects you from new attacks, even during the critical first hours when other vendors products arent aware the attack even exists. ESET NOD32 Antivirus detects and disables both known and unknown viruses, trojans, worms, adware, spyware, rootkits and other Internet threats.
ESET NOD32 Antivirus is also one of the fastest antivirus solutions, so fast you wont even notice it running. And its both incredibly easy to use yet simple to tailor for your specific needs.
Key Benefits:
. Protection from the Unknown
. Finds Malware Other AV Companies Missed
. Built for Speed
. Easy on Your System
. Easy on You
Kodi:

http://hotfile.com/dl/83302835/b2c0553/19-Nod32.rar.html

s2008

Anëtar/e Nderi





Numri i postimeve

: 392


Reputation

: 106


Join date

: 21/04/2010


Age

: 33


Location

: Shqiperi



---
Drejtat e ktij Forumit:
Ju
nuk mund
ti përgjigjeni temave të këtij forumi